Welcome to 888 Lady Ellen Place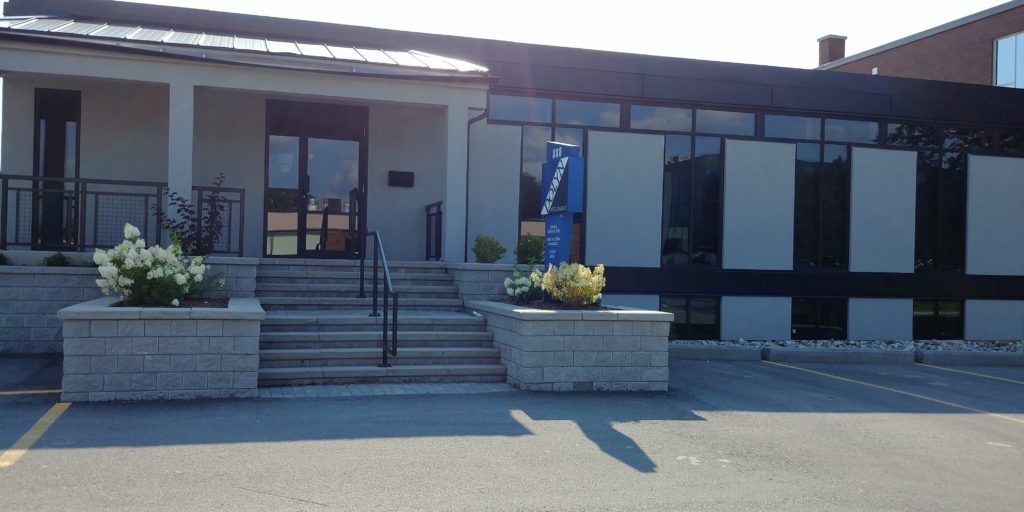 In 2014 Dolyn Construction Ltd. after having been on the hunt for several years for a new place to call home, purchased a tired old building of 10,500 sq. ft. plus a 2500 sq. ft. basement at 888 Lady Ellen Place off Laperriere Avenue on the fringe of central Ottawa in the Carlington business park.
The building is approximately 65 years old and had been used initially as the central headquarters for the Canadian Banknote Company followed by a subsidiary thereof, followed by Dy4 Systems, a High Tech Military Contractor, then Lomor Printers.
By the time we acquired the property, it was indeed in need of a great deal of base building improvement and a thorough gutting and retrofitting to suit the purposes Dolyn intended for it. The building was gutted almost entirely, including the mechanical and electrical systems, allowing for what our vision was to be.
Before
Front

Entrance

Conference Room

Property
Dolyn intended to relocate their offices into 2500 sq. ft. in the prime portion at the front of the building. The balance of the space was set up in "industrial strip mall" fashion with glazed overhead doors and glazed entrances. Leasing is complete and has it has become a fully occupied and very functional building for both Dolyn Construction Ltd., as owner, and for the tenants therein.
The exterior scope of the work undertaken included removing all glazing and replacing with state of the art curtain wall systems, removal of much of the exterior cladding and recladding using more conventional and sustainable metal products such as corrugated metals and aluminum composite panels. Areas of Externally Insulated Finished Systems provided accents thereto. The crumbling and overgrown landscape was removed and redone, and the parking areas were optimized.
During construction
The site was contaminated due to a petroleum tank used back in the day by the original tenant, yet the cohesive clays did not allow for migration of the petroleum and through a rather extensive excavation/extraction program by fellow OCA Members R.W. Tomlinson the site was deemed to be cleansed of the contaminants.
The building has been refitted with new HVAC equipment throughout and we have been able to outfit, not only our own modern styling of offices to suit our own purposes, a dance studio, an exterior cladding company and a precision metal fabrication company (largely aeronautical in nature).
After
We take a great amount of pride in this building as it shows what we as a company are capable of foreseeing in the repurposing of a building and finding economical and functional ways of achieving this.
Dolyn Construction Ltd. retained environmental, architectural, structural, mechanical, electrical consultants to form the team with which to attack this building for which the overall budgeted construction touches on the $900,000 threshold.
It is hoped that this photographic collage can give a sense of what was accomplished by the Dolyn team.