888 Lady Ellen Place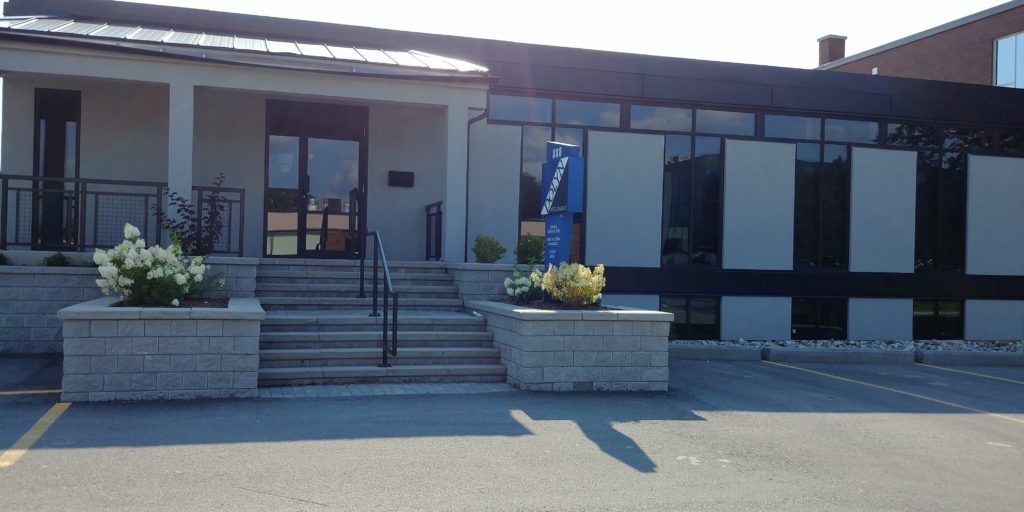 After looking for a new place to call home for several years, Dolyn Developments Inc. purchased a tired old building at 888 Lady Ellen Place. Off Laperriere Avenue on the fringe of central Ottawa, the building is approximately 65 years old. By the time we acquired the property, it was indeed in need of thorough gutting and retrofitting to suit the demands of our team.
Before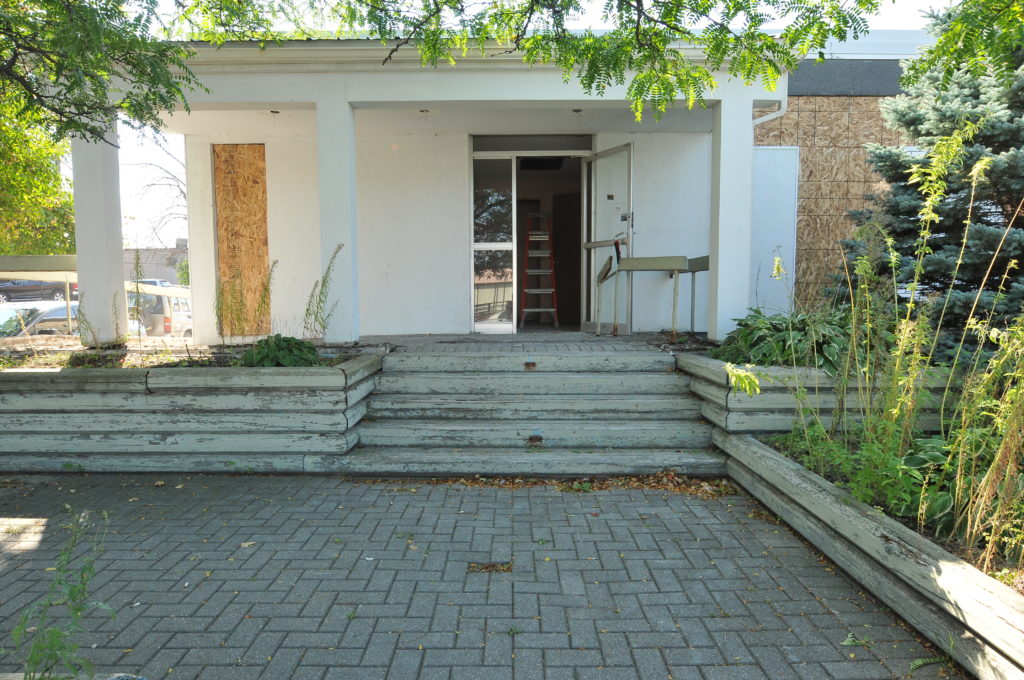 Dolyn intended to relocate their offices into the prime 2,500 square foot portion at the front of the building. The remainder of the space was divided into respective units with glazed overhead doors and entrances. The exterior scope of the work undertaken included removing all glazing and replacing it with state-of-the-art curtain wall systems, removing much of the exterior cladding and recladding using more conventional and sustainable metal products. The crumbling and overgrown landscape was drawn and redone, and the parking areas were optimized.
During construction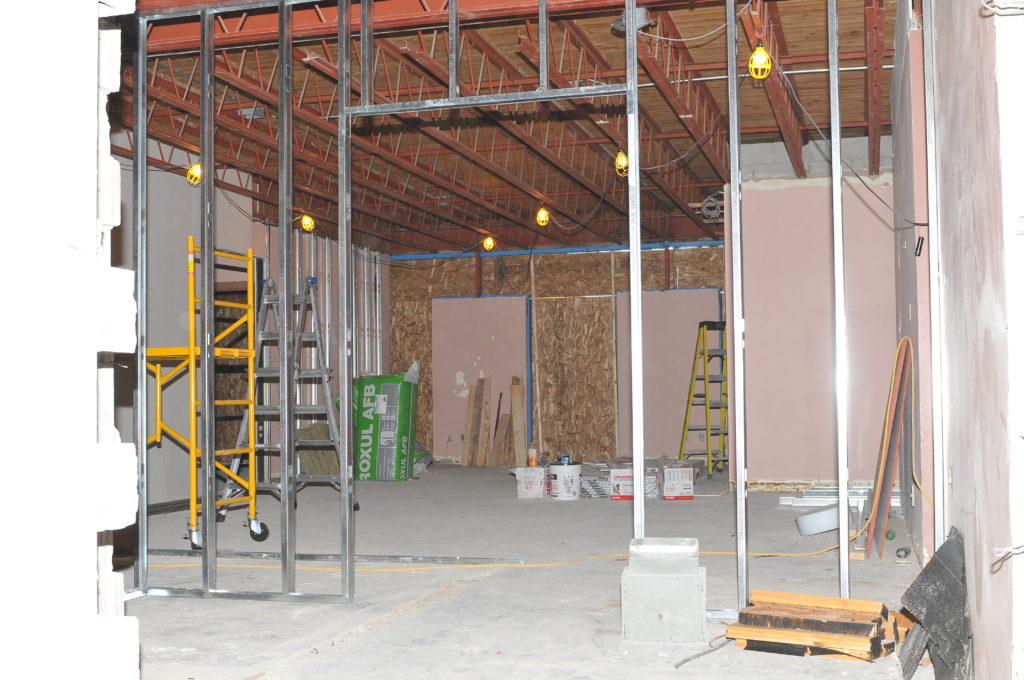 Due to a petroleum tank used previously by the original tenant, the area was contaminated. Yet, the cohesive clays did not allow for petroleum migration. A rather extensive excavation and extraction program led by fellow OCA Member R.W. Tomlinson the site was deemed clear of contaminants.
After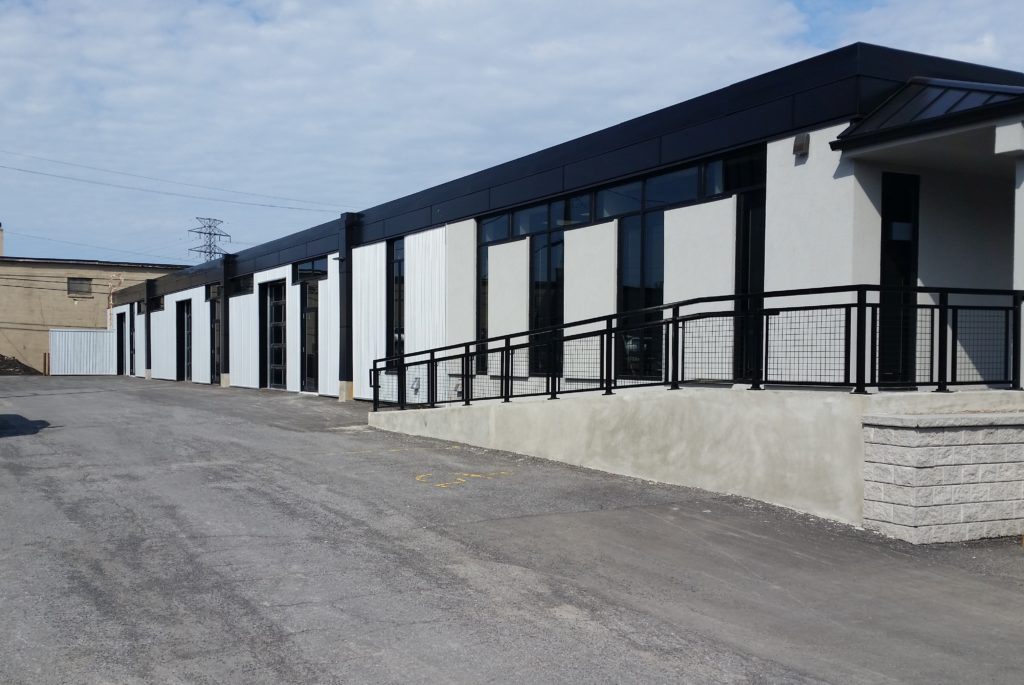 This building shows what we as a company can do by repurposing, finding economical and functional ways of constructing a productive workspace for several businesses.
Dolyn Developments Inc. retained environmental, architectural, structural, mechanical, and electrical consultants to form the team to attack this building for which the overall budgeted construction reaches the $900,000 threshold.